About the Site
This website was created for the White Station High School - Class of 1970 in Memphis, Tennessee. The purpose of the website is to share news that is relevant to our class.
Over the years, we have seen one another through several class reunions that we happily organized. We celebrated the milestone anniversaries of our graduation together and we celebrated turning 60 together. We have shared joy as well as sadness over the years, having lost severak students who we lovingly remember as our friends.
How much have we celebrated in the past? Reunions were held in 1980 (Evan Murray's home; softball at St. Louis School), 1990 (The Peabody Hotel), 2000 (Leslie Ballin's home; Jewish Community Center), 2010 (Leslie Ballin's home; The Tower Room), 2012 Our 60th Birthday Party (Pickering Center), and 2015 (Leslie Balllin's home; Ridgeway Country Club).
We continue to make an effort to keep in touch with one another, decade by decade. Our next milestone is approaching. It is the time to locate every classmate who we can find. It is time to reconnect. It is time to celebrate. We are the Spartans from the Class of 1970 at White Station High School in Memphis, Tennessee, and we can do this together.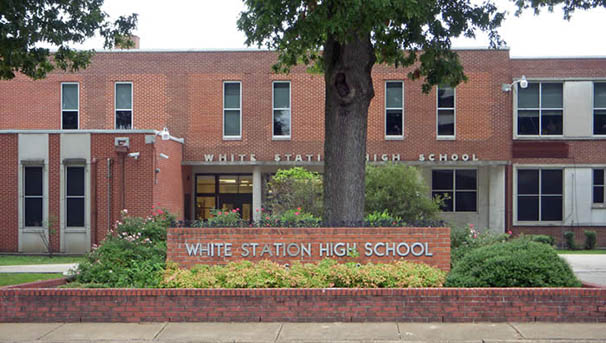 White Station High School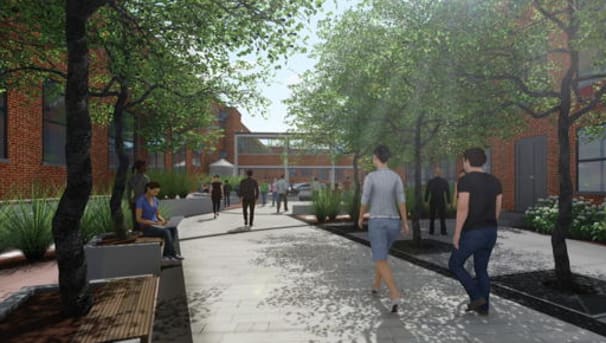 White Station High School Community Courtyard. SchoolSeed project.
Your Reunion Committee
Vanden Willey, Linda (Kantor) Goodwin-Parkinson, Bob Plunk, Sharon (Pepper) Goldstein, Cindy (Anderson) McInntyre, Randy Stepherson, Barby (Fooks) Perlberg, Beverly (Ball) Garrison, Debbie Robinson, Gail (Sacks) Kirshner, Kathy (Jobe) Hays, Leslie Ballin, Stephanie (Solomon) Brannon, Pege (Sternberger) Vaughan, Jimmy Lewis, Brad Hanover, Steve Fergus, Tom Farrar, and Karen (Blockman) Carrier.